A few posts ago I had someone tell me they found the Little Red Riding Hood Barbie at Tuesday Morning. I have been looking for her ever since! I knew that if I got desperate I could buy her online but I wanted to find her at Tuesday Morning's cheap price. So last weekend I finally found her!!!
She's a couture version of Little Red Riding Hood!
The Back of the box reads:
Why, Little Red,
What a great big, wonderful
fashion sense you have!
The Better to be fabulous in, my dear!
The most delicious goodies
Little Red has for Granny?
Sweet styles! No wonder why the wolf
adores this couture cutie.



I received my newest Barbie catalog yesterday!
Not only are these catalogs nice to look through and order from, but you could cut out Barbie for altered art! You can order the free catalog at
barbiecollector.com
.
It's most interesting on the first page is this giant Barbie Mannequin. She is the only one available and costs $3,000.00.


The custom made chair which you see in both photos is exactly like the one in Barbie's Malibu house. This lovely chair sells for $7,800.00. And who wouldn't want a three-foot tall pink poodle? There are only two of these poodles available to own for $2,000.00


I happened upon this new Barbie Loves T3 hair dryer. It's sold at Bloomingdales. Mattel really has came out with everything this year! I wonder what they will come out with next?!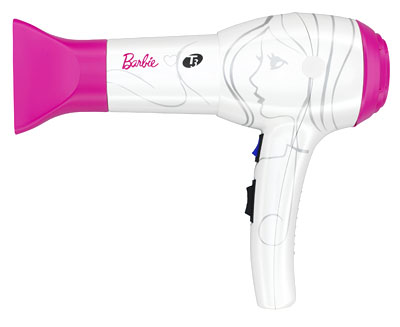 Wishing you a great day, Lindsey