I found the sweetest picture on the net! I don't know who she was, but isn't she precious? Playing with the Barbie Fashion shop from 1963.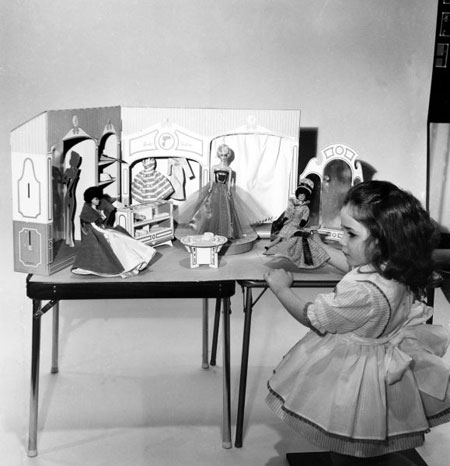 I am jealous of this little girl! I have always wanted to add the fashion shop to my collection, but because of it being made out of cardboard it's hard to find in good condition. The ones that are in good condition are too expensive for me!
Can you imagine how much fun it must have been to play with? The style of the shop is so elegant and the big window display is so neat!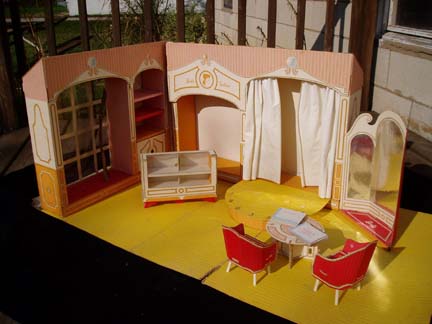 Sparkle Farkle sent us Munchkins!!! How fabulous these will look with my Wizard of Oz Barbies!