Hello friends!
Toady I am featuring a few of Barbie's many wedding dresses!!
This first one is called Barbie's "Dream Dress" #947 from 1963. Both Midge and Skipper had beautiful Bridesmaid dresses for the special occasion! The one Midge has on is called "Orange Blossom" #987.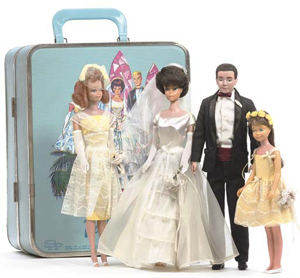 I have this lovely Wedding trunk in my collection featuring Barbie in the Dream Dress. The doll is one of the reproduction dolls that Mattel released in the late nineties.
This is one of the hardest of find vintage Barbie wedding dresses. It was only made for one year and is desired by collectors, hard to find and therefore can be quite expensive to acquire. It's called "Beautiful Bride"#1698 from 1967.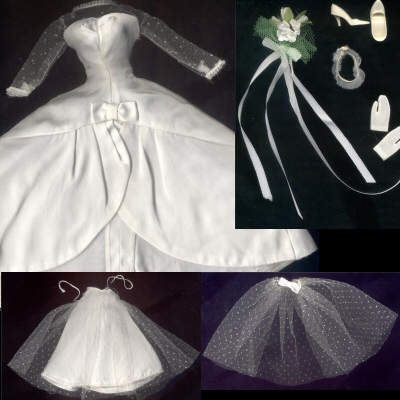 This is the newest reproduction release of the "Wedding Day Set" #972 from 1959. This gift set was released last year.
Wishing you all a lovely day, Lindsey