I thought that today I would dedicate this post to be all about Ken!
Ken met Barbie in high school and they have been on again, off again for the last 48 years.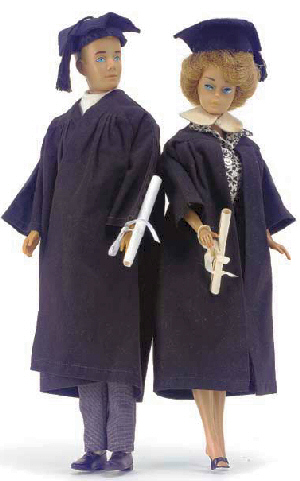 Ken's full name is Ken Carson. He was named after the creator, Ruth Handler's son Ken.
When Mattel first came out with Ken in 1961 he had felt hair but it was discovered that it rubbed off when wet so the next years model had plastic, molded haircut.
In 2004 it was announced that Barbie and Ken had officially split up but would remain friends.
During this time that Mattel stopped making Ken dolls they went up in value. In 2006 a revamped version of Ken came out appearing that they might be getting back together and then it was announced on Valentine's Day this year that they have officially gotten back together.
Lastly, I want to share with you the 1961 commercial when Ken was introduced.
Wishing you a beautiful day, Lindsey