Hello friends!
This week I wanted to tell you about a special
hometown treasure that Lindsey and I enjoy regularly.
(photo by New York Times)
Springfield, MO is the hometown of Brad Pitt and the bachelor,
Aaron Buerge. We've never met Brad, but he does come to
town once in awhile. We've had a few Aaron sightings.
(photo by New York Times)
The treasure that I wanted to bring to your attention today
though, is Cashew Chicken!
I understand that there are many versions of cashew chicken, but
what I'm talking about is 'Springfield Style Cashew Chicken'.
Philadelphia has it's cheesesteak, Chicago has it's pizza, but
Springfield is the capitol of Cashew Chicken!
(photo by New York Times)
Breaded chicken chunks, breaded and fried. Smothered in
oyster sauce and served with fried rice!
It was invented by a local resturanteur about 50 years ago
and there are now around 70 resturants in town serving this
delicious dish.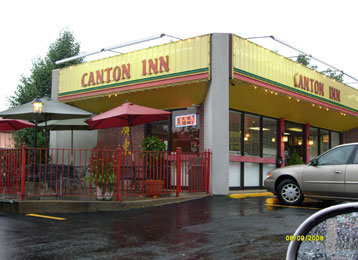 (photo by us.chinesesmenu.com)
Our favorite place to enjoy this dish is Canton Inn.
If you ever find yourself through our lovely town,
please slow down long enough to experience this
delicacy!
Wishing you much happiness!
Twyla