Hello friends!
Today I thought I would show you a few of my favorite Halloween Barbies throughout the years!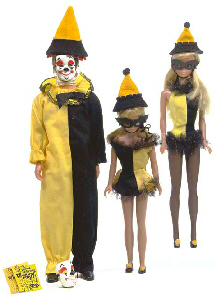 In 1963, Mattel released, 'Masqurade' #944. A cute yellow and black costume for Barbie. Mattel also created a matching version for Skipper and a coordinating costume for Ken.
I love these Pirate costumes for Barbie and Ken from 1998.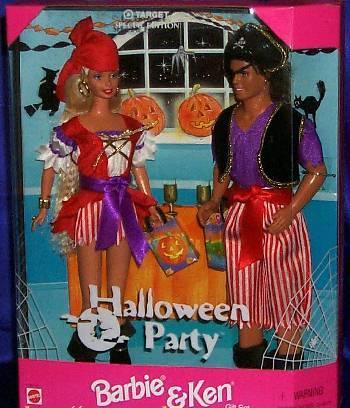 This Barbie and Kelly set from 1996 is so sweet!
This Boo-tiful Barbie came out in 2004 and I added her to my collection.
Barbie costumes have become popular in the last few years with the option to be, 'Solo in the Spotlight barbie', '60's Barbie' or 'Prom Date Ken'.
Wishing you a day of fun, Lindsey